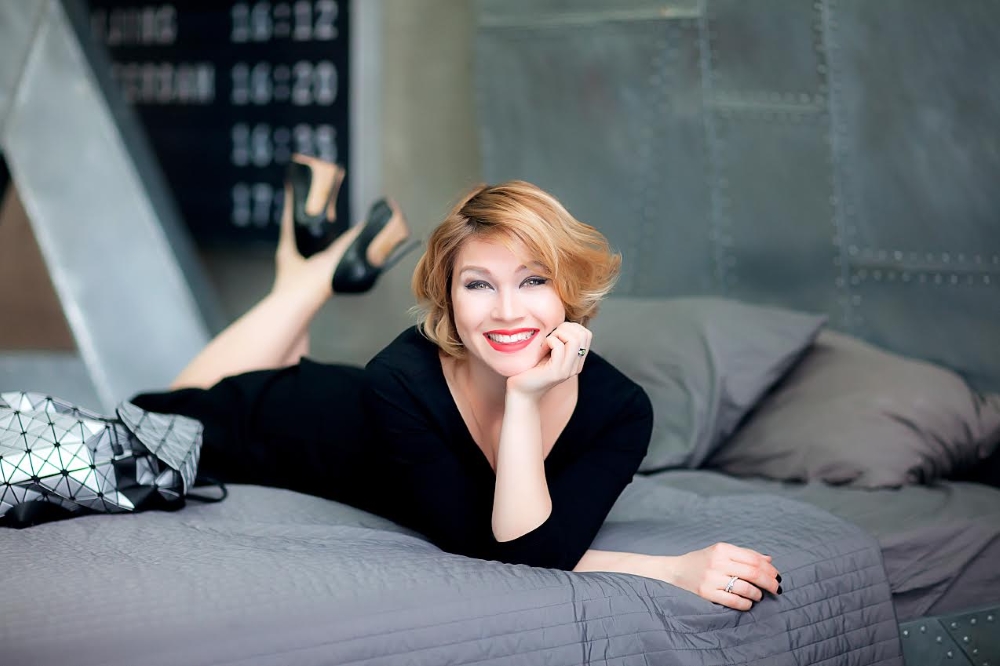 My name is Inna Kuleba! The subject of youth is the sphere of my professional interests. I am the creative producer of a popular Russian TV show  named "Ten years younger". In our show women receive a complete makeover, including a plastic surgery.  Also a team of dentists, cosmetologists,  stylists and psychologists works with them. The external transformations are always amazing.  Thanks to the brilliant work of our super professional team, heroes become visually  younger by 10, and sometimes even  by 20 years! But I also  noticed that it is necessary to  transform  inside: Also, voice, manners, habits, eyes can give age!
So  I came to the conclusion: yes, it is possible to undergo plastic surgery, but it is not always possible, only due  to surgery to return to the young sparkle in the eyes and to lit again the former fire in the soul. So, while I was watching the transformations of nearly hundreds of   heroes,  I started to ask myself  the  questions: Why do some people look younger than their years, and others – so  much older? What is youth? Can I extend it or even make it eternal? Is it possible to postpone the process  of aging? What do I need to do for this? What way of lifestyle  is beneficial for this ? And what to eat, drink, what to read? How to think, feel  and so on?
These questions don't give me rest! Because I am a woman and I also  always  want to be  young and beautiful!  So I decided to find the best specialists in this field:
Experts who know what the phenomenon of youth is!
People who were able to overcome time and who in their 50's, 60's, 70's and even 80's manage to remain young!
I want to know – what do they do   for  their bodies to look healthy, free and in harmony. Their faces don't have wrinkles, their eyes sparkle? How  do they manage to keep the mind agile and creative and how to live a full life even when you are 70 years old! My blog YouthPhenomenon.com is dedicated to find answers to this questions!
I want to understand the phenomenon of youth! And I want to share my discoveries and knowledge with you!